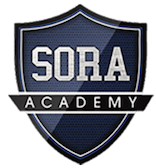 Best Training In the Industry
SORA Academy is run by professionals with experience in the field. Our staff is comprised of Licensed Private Investigators, Seasoned Security Professionals and Active or Retired Law Enforcement which brings you nothing but the best training in the industry.
Always One Step Ahead
We are constantly receiving information in regards to threats in the field to Law Enforcement, Security Professionals and Private Investigators. We ensure that when you come through our doors that you will walk out with the freshest possible information so you remain safe in the field.
Security You Can Count On
We promise that you will receive the best training available in the industry. Our primary concern is to ensure that you remain safe in the field and you are willing and able to protect the life and property you are entrusted to serve with the knowledge you are given from us. We are the premier choice.


Do You Have Your Mandatory SORA License? Get Certified in 2 days! 
Need to book a class?
SORA Academy is located at 931 US 1, Avenel, NJ, 07001. Check out the SORA CLASS SCHEDULE to see what days are available.
Contact Sandie at 732-812-0967
Which Class Do I Need?
If you already have been through the fingerprinting process and registry with the State police, and hold a SORA card, you only need to take a RENEWAL class.
If you are new to SORA, you need to register for the Initial SORA Class.